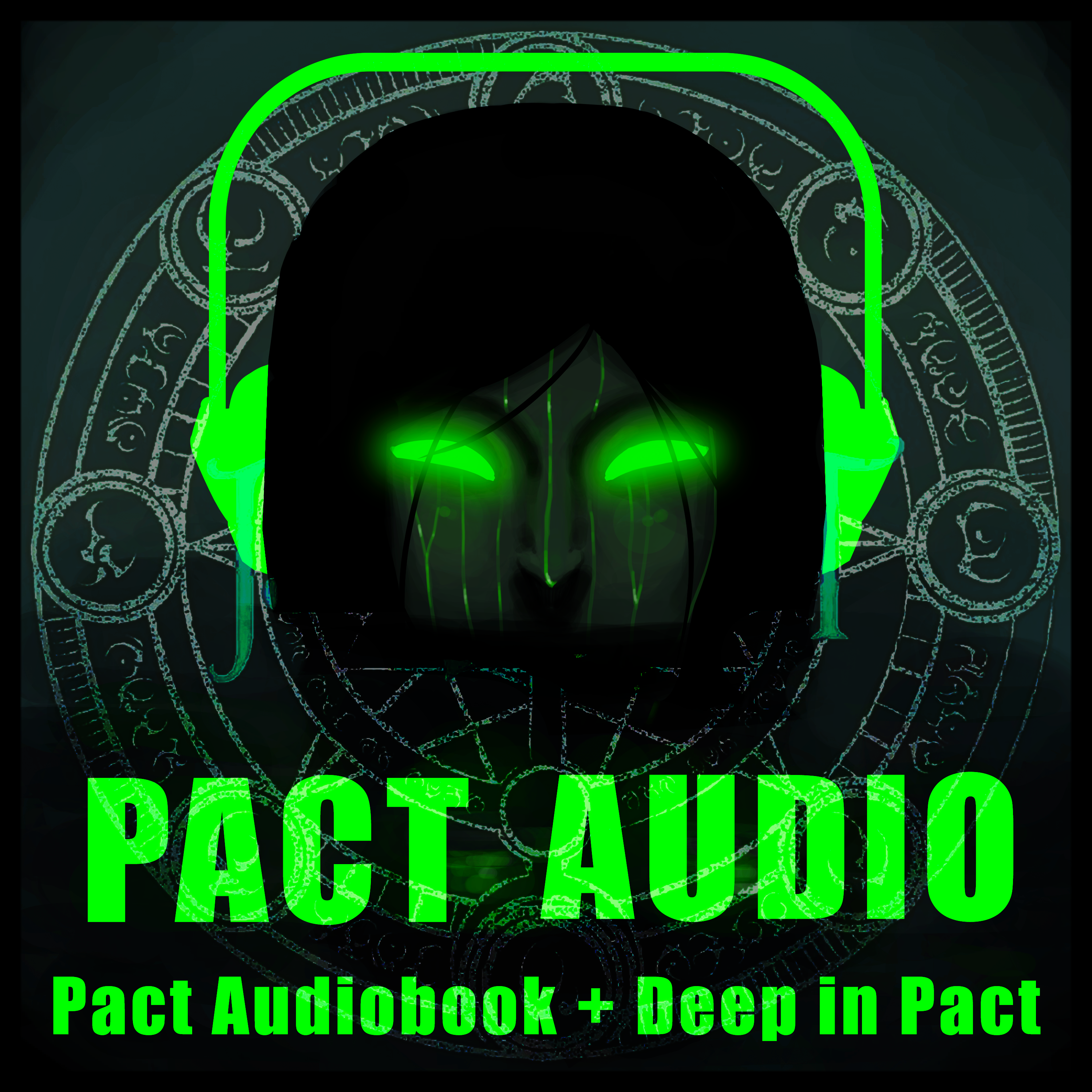 Pact Audio is a special feed combining the Pact Audiobook and Deep in Pact podcast feeds, giving you an easy way to experience both podcasts in order! Listen to Speedchuck and friends narrate Blake's wild ride, and then hear Elliot and Reuben try to follow along!
You can find the feed on Apple Podcasts, Stitcher, Google Podcasts or Spotify. You can subscribe directly to the feed here.
If you want to contact the show, you can reach us at mediamdpodcast@gmail.com!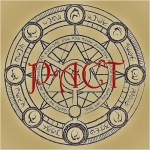 Pact Reading - Bonds 1.1

Jul 26, 2018 • 1:01:29

A reading of the Pact Audiobook Project Written by WildbowRead and edited by SpeedchuckReread and re-edited in January 2021 About Page For more Narration by speedchuck, visit https://kyleadamsbooks.com/narration/

Pact Reading - Bonds 1.2

Jul 31, 2018 • 42:31

A reading of the Pact Audiobook Project Bonds 1.2 Written by WildbowRead by Speedchuck About Page For more Narration by speedchuck, visit https://kyleadamsbooks.com/narration/

Bonds 1.1 & 1.2

Dec 18, 2018 • 44:28

Welcome to Deep In Pact, where Elliot and Reuben revisit Wildbow's most unloved work, 5 years on. This episode we kick off the project, looking at Bonds 1.1 and Bonds 1.2, introducing us to Blake Thorburn, and his world of devils and details. Read pact here. Rate us on iTunes…

Pact Reading - Bonds 1.3

Aug 8, 2018 • 38:45

A reading of the Pact Audiobook Project Bonds 1.3 Written by WildbowRead by Speedchuck About Page For more Narration by speedchuck, visit https://kyleadamsbooks.com/narration/

Bonds 1.4

Dec 30, 2018 • 27:15

Elliot and Reuben are back to talk about Bonds 1.4, where Blake has a shower, and then a nice stroll. No stress in this episode at all. See – this story has downtime!

Pact Reading - Bonds 1.5

Aug 25, 2018 • 39:55

A reading of the Pact Audiobook Project Bonds 1.5 Written by WildbowRead by Speedchuck About Page For more Narration by speedchuck, visit https://kyleadamsbooks.com/narration/

Bonds 1.5

Jan 4, 2019 • 30:45

Elliot and Reuben return for Bonds 1.5. Blake enjoys his coffee with Laird so much that he totally loses track of the time. Afterwards, he and Mirrose meet a trio of delightful Droogs Faeries, before going home to hit the books some more. Reuben's highlighted comment can be found here,…

Pact Reading - Bonds 1.6

Sep 9, 2018 • 39:36

A reading of the Pact Audiobook Project Bonds 1.6 Written by WildbowRead by Speedchuck About Page For more Narration by speedchuck, visit https://kyleadamsbooks.com/narration/

Bonds 1.6

Jan 7, 2019 • 24:56

Elliot and Reuben return for Bonds 1.6. Blake waits for the worlds most tense pizza delivery, and finds some nice clean unused storage space in the attic.

Pact Reading - Bonds 1.7

Sep 16, 2018 • 43:23

A reading of the Pact Audiobook Project Bonds 1.7 Written by WildbowRead by Speedchuck About Page For more Narration by speedchuck, visit https://kyleadamsbooks.com/narration/