Mala Fide 10.5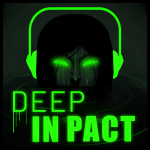 Deep In Pact continues with 10.5. Blake discusses morality with an angel, who tells him how great he is, before he goes and spooks a number of random people.
You can read the chapter here.
Discuss the episode with everyone here.
Check out previous discussion threads here.